Quick Note: Yahoo Small Business has been rebranded as Aabaco Small Business from Yahoo and I've not had the chance to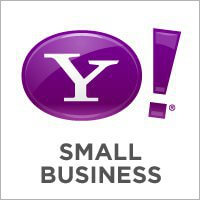 look it over, or will I till I see what they are going to do with it.
If you want, head over to my article of the 5 best ecommerce website builders  to help you choose a way to build your online store.
Small businesses out there need some help getting online. Even big business with an old online store can benefit from a revamp.
Thanks to a variety of online software development and Cloud storage, you now have services like Yahoo Business.
For anyone who has used Yahoo, their e-commerce setup is very simple.
Like most store builders, you have to sign up for a plan, but with this package, you get most of the essentials to make your store a success.
The monthly plan used in this set-up is the basic "Merchant Starter," which is an all inclusive store builder that you get for $29.95.
That's a really low rate considering what Yahoo Business offers compared to other store builders out there.
Getting Started With The Yahoo eCommerce Option
The first thing you have to do is pick the package. "Merchant Starter" is the most reasonable to build a new store with that will receive decent traffic.
You can upgrade your storage and bandwidth as you build an online following or if you feel that your store already has a great e-commerce following.
Merchant starter includes store design, inventory management, shopping cart, payment processing, shipping options, order management, merchandising, site statistics (for SEO purposes), marketing, customer support, hosting, personalization, social media integration, and APIs. That's an incredible value.
After Sign Up
Once you've got your plan picked out, it's time to design your store. You'll want to have a branded theme ready with your logo and any images of your products.
You should also have your product descriptions and price list ready. You design the store easily using Yahoo's store builder.
You can pick your own layout, theme, template, colors, image and text setup and other details.
It's all about customization, but store owners should look for simple yet edgy ways to create an online store.
Yahoo allows you to add your products, descriptions, pricing and much more to each page that you build.
Yahoo eCommerce Shopping Cart
With Yahoo Business, you can have a single or multi-page check out that also allows you to pick custom colors, optional fields, and different buttons.
You can set up your preferences any way that you like. You can allow customers see all of their items in the cart and see the total before and after tax.
In addition, you'll receive secure payment processing, so you can display that right on your store.
This is a key element to most online stores that's often missing.
Once you're finished designing the check-out page, you can move on to other important pages like shipping, returns policy, customer support and site maps or product catalogs.
Having Fun with Yahoo Marketing
Marketing and SEO analytics are incredibly easy to use with Yahoo.
You get to see who's looking at your site, what products are selling the most and even customize your merchandise to include deals and promotions depending on what's selling and what you want to sell more of.
You can also set up email marketing campaigns.
There are a ton of perks with Yahoo Business.
If you're looking for a do-it-all host and e-commerce store, check out the Merchant Starter and other packages to see how Yahoo can help you create the perfect online store that people trust and want to buy from.
Created And Published By Christopher Pontine And Cynthia Adams
Image Credit: Yahoo