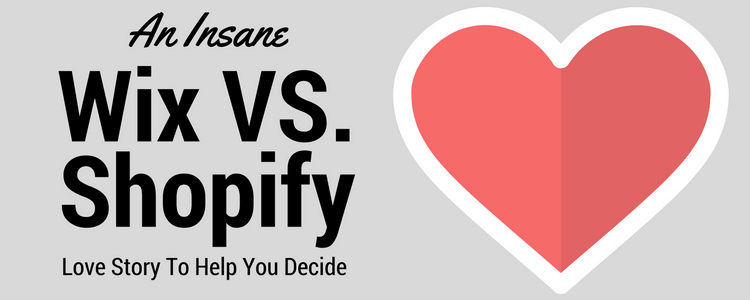 OH, the debate about Shopify Vs Wix For eCommerce Stores
Everyone wondering and searching for the answer to…..
Which one should I use to build my eCommerce Website.
Really though, you most likely have an idea in your head possibly.
I mean after all, if you're searching for terms like
Shopify Or Wix
Wix Vs Shopify For eCommerce
You're starting to narrow it down.
Let's go ahead and check out the two right now.
---
Don't Wanna Read? Here Is What I Would Do.
---
If I was building a simple eCommerce website I personally would choose the Shopify $29 Plan or the Wix eCommerce Plan
Now:
If my goal was to consistently grow and scale my eCommerce business I would go with Shopify.
The reason being is Shopify is put in place to soley benefit a eCommerce customer with scale in mind.
It's good to know that in a year you needed more, you can scale up with the Shopify plans.
Also:
What if you want to transfer your Wix store to Shopify?
Thankfully, there are Shopify Apps such as Migration For Shopify which can help do the work easily.
But, thankfully Shopify breaks it down completely.
To keep it simple.
1.Sign up for a free trial first. <— Make life easy and do this real quick.
Then, read through their migration page to assist you.
Start Your 14 Day Shopify Free Trial or Build Your eCommerce Site With Wix
Or:
---
The Difference Between Wix and Shopify
---
When comparing the two services, Wix and Shopify, there are a number of things to consider.
For example, the cost is clearly a concern for business owners. Some are able to handle greater expenses while others try to keep their bottom line as close to zero as possible.
Factoring in product services, mobile accessibility, and customer service is one of the easiest ways to decide between Wix and Shopify for your e-commerce needs. Wix offers more free options than Shopify.
Shopify, however, offers a variety of paid features that non-paying Wix users consider valuable.
At a glance, the two services seem worlds apart. This is confirmed with the vast difference in the price range.
Shopify is clearly the more expensive of the two with its top tier price plan costing users $299 a month. Wix's costliest option is $25 a month which is dramatically less than its competitor.
OK, let's break this down even farther now:
Bottom line is Shopify is your all in one eCommerce true selling platform. This is what they do day in and day out.
Wix, is not actually a fully dedicated eCommerce platform. They offer the plans and features to help a small business sell online.
Bottom Line:
If your super serious, and plan on growing over time Shopify is the most reliable.
On the other hand, if you just need a simple over all store for your small business Wix will work great for you.
---
Pricing For Both Wix And Shopify
---
Wix eCommerce Pricing And More
Wix offers free and paid accounts. Premium pricing plans start at $5 a month and cost as much as $25 a month.
The price plans are called Connect Domain ($5 a month), Combo ($10 a month) which is best for personal use, Unlimited ($14 a month) for entrepreneurs and freelancers, eCommerce ($17 a month), and VIP ($25 a month) which offers first priority support for users.
Included with each price plan is access to 100s of attractive templates, unlimited hosting, and top grade hosting.
Every premium Wix plan includes 500+ MB of storage, Google analytics, premium support, and no set-up fees. The ability to remove Wix branding is possible with all price plans except or Connect Domain.
The Ecommerce solution offers 10GB of bandwidth whereas Unlimited and VIP offers no limitations. If you sell a lot of products and services on a monthly basis, Wix may not be the best option for you because of its limitations.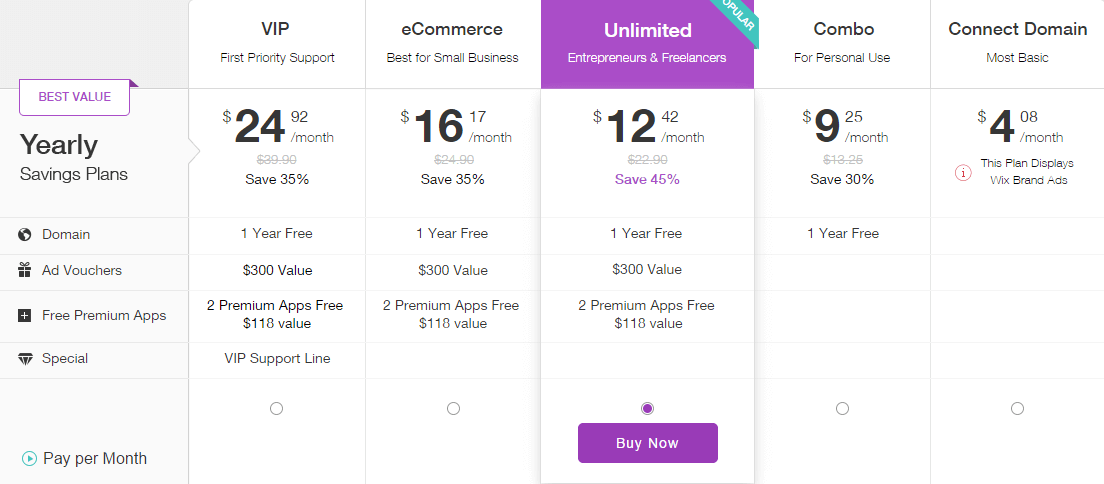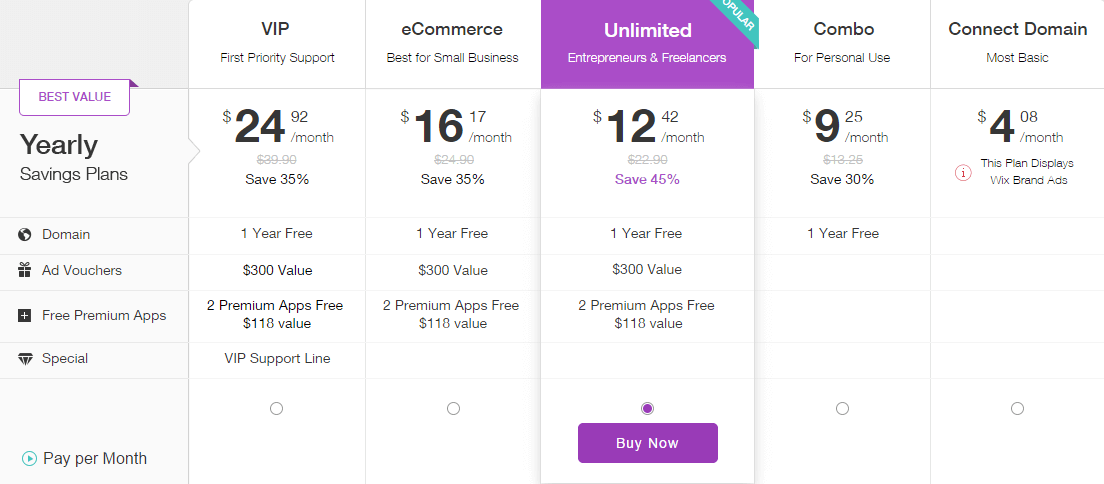 Shopify Pricing
Shopify's price plans range from $29-$299 a month. The plans are called the Basic Shopify, the Shopify, and Advanced Shopify.
There is a 14 day free trial for the service so you can 'test drive' it to see if it works for you and your business.
Basic is the bare bones solution for business owners interested in dealing with e-commerce.
It offers fewer bells and whistles but is an affordable option for people who want to list unlimited items for sale and don't mind paying a higher fee per transaction.
Credit cards are charged at 2.9% + 30 cents online and 2.7% in person.
Shopify is the mid-range price plan. Credit card charges are 2.6% + 30 cents online and 2.4% in person.
Businesses have access to five staff accounts opposed to the Basic plan's two staff accounts.
Gift card options, professional reports, and abandoned cart recovery are a few features that make this price plan stand out. Unlimited listings are also part of Shopify's offerings.
Advanced Shopify offers everything that the two other price plans include. It does charge the lowest credit card transaction fees of the three options both online and in person.
Users see a difference with 2.4% + 30 cents online and 2.2% in person charges especially if they are selling enough products to merit paying $299 a month for Shopify's e-commerce solutions.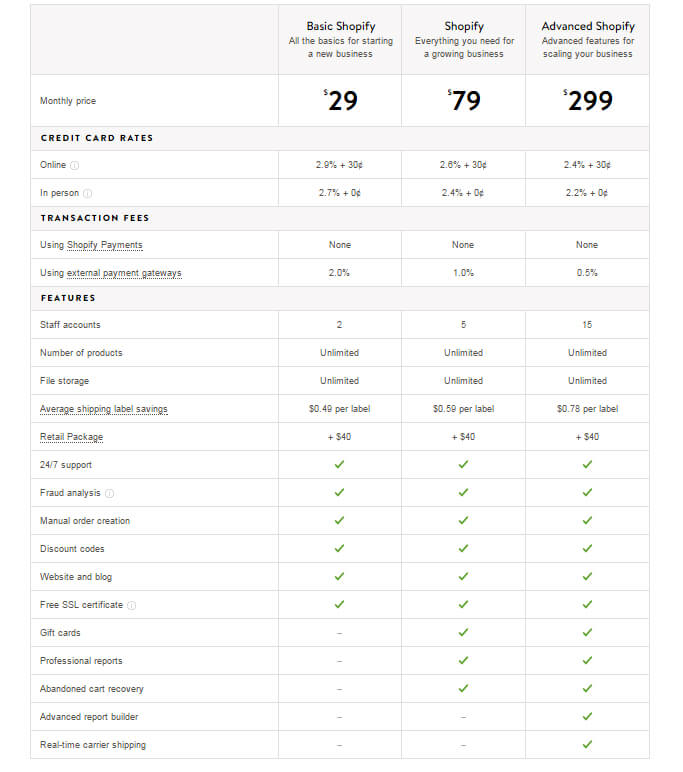 My Thoughts On Shopify And Wix Pricing
I think both have attractive price points when it comes to getting your eCommerce website up.
I feel though, you're getting more bang for your buck with Shopify because of all the resources you get.
For instance, I think just having their 24/7 support alone makes more bang for your buck.
Can you imagine you're working on something and you have to send an email
Or:
You can just use the chat feature, and BOOM you're talking to someone live at that moment.
Start building your site with Shopify totally free for 14 days
---
Product Features
---
Wix Product Features
Wix's features differ with each price plan. Free users do not have access to the same features that Premium users have.
Some of the newest options for Wix users includes Wix ADI, Mobile Menu Designs, Google Map Designs, New Scroll Effects, Wix Pro Gallery, and Slideshows.
There is also a number of Apps available to enhance an e-commerce user's experience.
Among the more notable are ID Discounts, Deal Maker, Facebook Live Messenger, and Ranking Coach.
Additional options exist as both Features and Apps are updated regularly.
Wix also allows users to create a Shopify website and add it to their virtual storefront. The two e-commerce service providers work side-by-side that way, giving users more flexibility, and the best of both worlds.
Some people are leery of this type of business operations but unnecessarily so.
Whatever Wix lacks, Shopify offers and vice versa.
Shopify Product Features
Shopify's offers nine different categories of product features.
They are Storefront, Shopping Cart, Store Management, Marketing & SEO, Products, Web Hosting, Analytics, Shopify Mobile, and 24/7 Support.
Among the most notable features include Wix's wide variety of themes, its blogging option, the ability to accept credit cards, the way it automatically figures in tax for whatever country products are being shipped to, email templates, and its ability to connect to fulfillment centers such as Amazon and Shipwire.
One-click order fulfillment is also a very appealing option that saves a tremendous amount of time daily.
My Thoughts On The Features For Shopify And Wix
When comparing the two, Wix holds its own when you consider its pricing and a long list of product features.
What the e-commerce service provider doesn't offer on its own is often offered through the App store through third-party companies.
That means that for an additional cost per month or year, you can have the same services provided by Shopify for less.
Start building with Shopify or Wix
---
Shopping Cart Features
---
Wix Shopping Cart Features
Wix offers third-party shopping cart features. It does not have its own shopping cart option.
Users select the feature that makes the most sense for them from the Wix App Market. From there, they are able to access the different features.
Shopify's Shopping Cart Features
Shopify's shopping cart features include a free SSL certificate, the ability to accept credit cards, access to over 70 payment gateways, free shipping offers for your customers, and automatic shipping at checkout for a number of different carriers.
This gives the people buying from you the best customer service experience because you are tending to their needs quickly and completely.
Check out this Shopify video to go over there cart features
Shopping Cart Conclusion On Both
Some people prefer having the option to choose the shopping cart feature they feel works best for their needs.
With Wix, you get to decide who provides this service to you.
With Shopify, the feature is part of the price you pay to use the e-commerce service provider.
If you're short on time and confident in Shopify's abilities to handle your business' traffic, it won't matter much to you which third-party providers are available.
Start building with Shopify or Wix
---
Mobile Features
---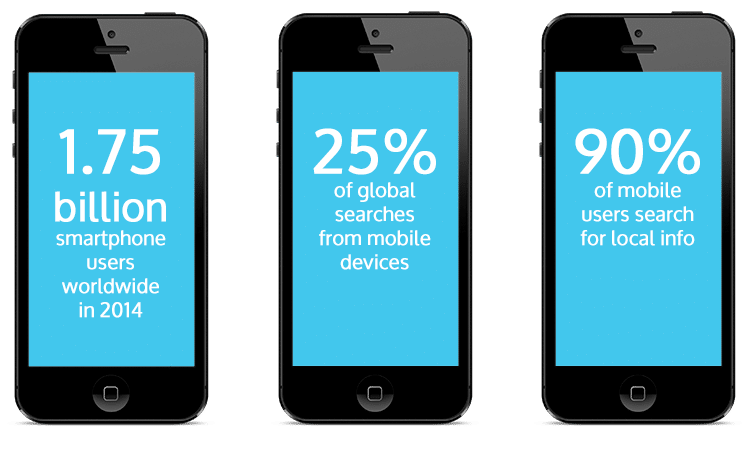 Wix makes it possible for your customers to shop your website via their mobile devices.
From what was mentioned on the company's website, however, there isn't an app for Wix users to access.
That means that Shopify offers a superior feature by allowing you to take control of your business while on the go.
Wix offers a full app store that works with your website but apparently doesn't have nor promotes its own mobile app.
Sync all of your data easily with Shopify's mobile features. Access your mobile dashboard while on the go so that you're able to maintain the business as usual philosophy you've developed.
Handle customer requests by phone or email with the mobile feature. Also, keep track of inventory so that you don't have any shortages or surprises while you're away handling other things.
Shopify clearly offers better mobile capabilities for its customers. This gives you greater freedom to travel and handle business-related matters on the go.
Although Wix offers mobile solutions that your customers use, it doesn't give you much flexibility when it comes to running your own website.
---
Web Hosting Features
---
Wix Hosting Features
Wix offers free web hosting on its free and premium price plans.
That means that you don't have to find another company to support your e-commerce site. That's one very enticing option for users.
Paying for additional web hosting capabilities drives up your bottom line.
Considering how little it costs for even the most costly price plan on Wix, this may be the selling point that seals the deal for you.
Shopify Hosting Features
Shopify offers unlimited bandwidth, email forwarding, daily backups, and 99.99% up-time with constant monitoring.
You don't have to worry about the website going down and taking your storefront (and business) with it.
Web hosting features also include SSL certifications and instant updates. You have access to the most current options available from Shopify automatically.
Start Your 14 Day Free Trial With Shopify or Start Building With Wix
---
Wix Vs Shopify For SEO & Marketing Features
---
Wix
Some people are misinformed about the search engines, especially Google, not recognizing Wix websites when customers conduct searches.
This is not entirely true as Google's Webmaster Guidelines address the visibility of Wix pages.
You'll find the content that you need by reading the "Help Google Understand Your Pages" section.
Wix allows users to interact with customers through social media networking.
The e-commerce solution provider offers features that work seamlessly with Facebook, Twitter, Pinterest, and YouTube.
You can showcase social media posts from all of your accounts on your website.
Wix also offers marketing solutions that drive traffic to your website. One way is through a customized URL.
Instead of using Wix branding, you're able to incorporate your business name or some type of catchy phrase that describes the products and services that you offer.
Consistent branding helps your website stand out from others.
Check out this video Wix put together on SEO
Shopify
As mentioned before, Shopify offers SEO and a number of attractive features that make marketing efforts effective and efficient.
For example, social media integration gives you the option to include your social media accounts on Facebook, Pinterest, Instagram, and Twitter among other sites to help build a following and engage your customers.
You also have the ability to create, sell, and accept gift cards as well as issue discount codes and coupons.
Check out this video from Shopify on SEO for eCommerce
---
Online Storefront Features
---
Wix's storefront features make setting up and managing an e-commerce store fast.
It streamlines the process by giving users the ability to run their operations effortlessly from a computer or mobile device.
Creating collections of items helps increase the amount of sales per transaction and special discounts get customers who wouldn't have ordinarily ordered from you an incentive to buy now while an item is discounted.
Shopify's online storefront features include access to over 100 attractive, customizable themes.
This allows you to brand consistently to attract customers. You also get to select your own domain name.
Wix's free users do not get a custom URL but premium users do.
---
Store Management
---
Wix Store Management
Wix takes the guesswork out of managing your virtual storefront. The company does this in a number of ways.
One that stands out is the product pages option. You're able to update your inventory with sizes and colors to better appeal to customers.
Another feature worth noting is multiple payment options. Wix does not take a commission making it a very worthy and appealing alternative to Shopify.
You can accept credit cards, offline payments, PayPal and more.
There may not be as many payment gateways to choose from but considering you're paying a percentage of credit card transactions and an additional fee for online transactions, it might not matter much to you if your budget is tight.
Worldwide shipping and tax are figured in for every transaction and like Shopify, you have the ability to create custom coupons and incentives for your customers.
If you want to offer sale prices or discounts, you're able to through the store management feature.
Shopify Store Management
Shopify makes store management a breeze. It gives users access to customer profiles and also encourages customer account creation.
It allows you to group customers according to their geographic location and purchase history, too.
This allows you to zone in on your target demographic more effectively and also make one-time customers repeat customers easily.
Dropshipping is also another attractive feature that many business owners look for in an e-commerce provider.
Shopify connects users to Ordoro, Inventory Source, and eCommHub. Tools like this make managing a virtual storefront more efficient.
Shopify gives its users the ability to offer full and partial refunds, fulfill orders within seconds with a quick click option, and has mobile accessibility.
Taking your business wherever you go offers you greater flexibility because it doesn't limit you the way a brick and mortar storefront would.
---
Customer Support & Customer Support Reach Out
---
I went ahead and reached out to both of these in the quickest manner I could find.
Let's check out what happened:
Shopify Customer Support Reach Out
I was able to get a customer support rep VIA chat feature in 46.25 seconds with someone responding to me with being 5th in the queue.
To me, this was way above normal par in my eyes.
I personally was blown away by this. Fastest I have had.
Wix Customer Support Reach Out
For Wix, the quickest route, or well route I could find was VIA support ticket. I placed one at 2:49 PM and got a response back at 7:21 PM.
My thoughts on customer service:
Really I will say it, Shopify customer service is hard to beat. You get an instant response. To me, the chat feature is an instant lifesaver.
---
Some eCommerce Website Builder Examples From Shopify & Wix
---
I figured it would be nice to see what exactly an eCommerce website can look like for both.
Let's check out Wix first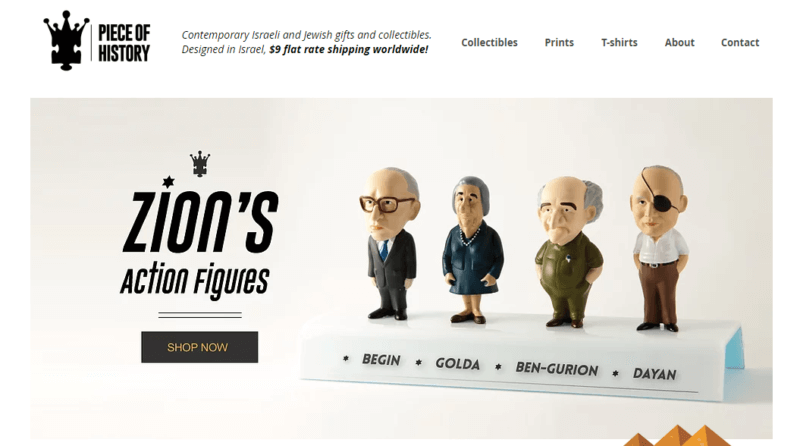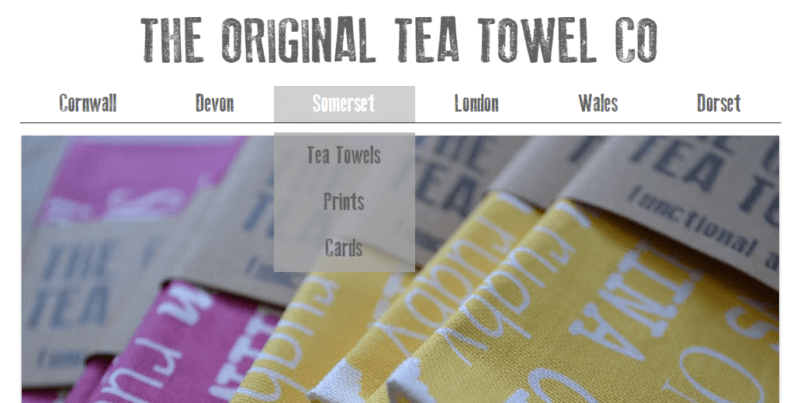 Now, Let's Check Out Some Shopify Store Examples
I want to show you want from a large brand and as well maybe one less known.
Smaller Brand Shopify Website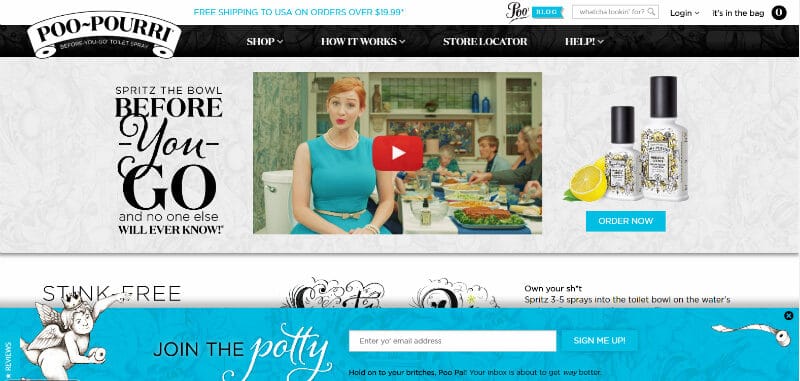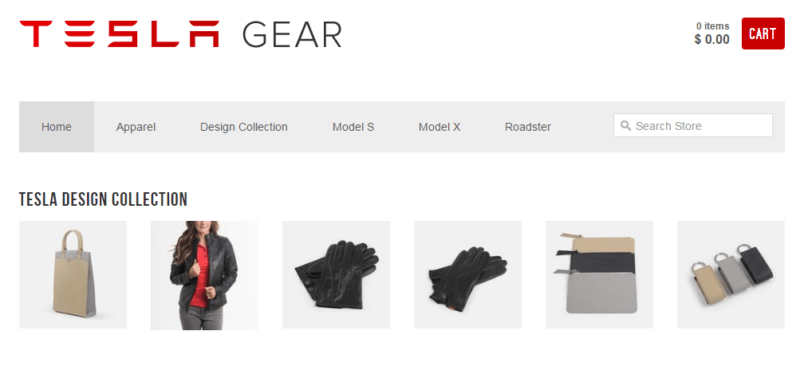 ---
Feedback From Readers On Comparing Shopify & Wix
---
Sure I test them and put in my own 2 cents
But:
At the end of the day I love hearing what readers have to say and their experiences they had first hand.
I find them quite one-sided but these aren't my words
James – We changed from Wix to Shopify and found that Shopify loads the site much faster. That and working with Google merchant are worth it alone.
---
Wix Vs Shopify For eCommerce Conclusion
---
Wix and Shopify both offer a ton of eCommerce features for anybody selling online.
Shopify to me seems to just hold its own though on a larger scale.
To put it simple
Wix will be great for a smaller business with a great price point.
Shopify though covers every base from the beginner and up.
Let's me break it down one more time.
If I was building an eCommerce website that I intended to keep small I would test Shopify and Wix.
If:
I planned on building an eCommerce website to grow over time I would hands down go with Shopify because of all the powerful features it has for a business at any level.
Start With Shopify Free or Start Building With Wix
What're your thoughts on both of these?
Or, do you have any questions you need answered?
Summary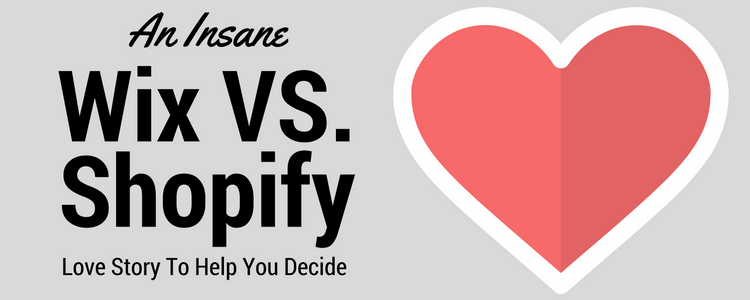 Article Name
Wix Vs Shopify For eCommerce 2018: (Don't Pick The Wrong One)
Description
If Your Looking For The Wix Vs Shopify For eCommerce Comparison You're In The Right Spot. In This Article Were Going To Take A Look At Transaction Fees, Pricing Plans, Ease Of Use, Top Pros, Top Cons, Customer Service, And More To Make Your Decision Easy.
Author