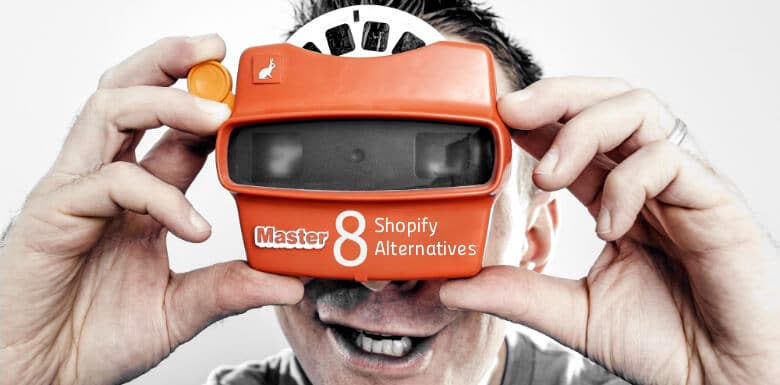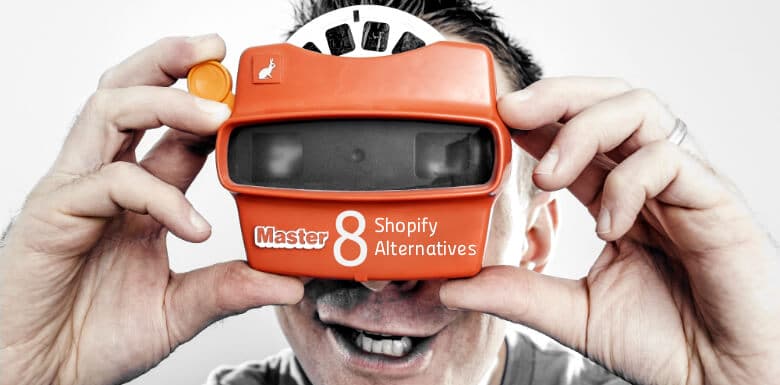 Pop quiz: Name some Shopify Alternatives to build your eCommerce website?
Times Up:
Hey, pass or fail, it doesn't matter.  
Shopify sits on top, but that doesn't mean…..
It's not a good idea to still look at some other options for the sheer fact of knowing you made the right choice
OR:
Because Shopify wasn't the best fit for you.
Let's go ahead and look at 8 Shopify competitors AKA Shopify Alternatives to see whats out there.
---
Wix – A Great Small Business eCommerce Alternative To Shopify
---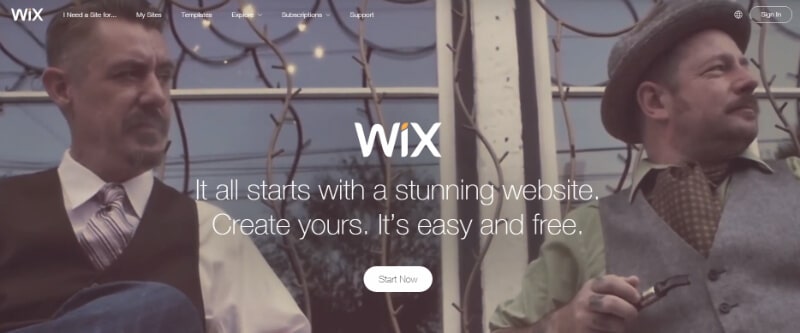 Wix offers free and premium subscriptions. Free accounts come with Wix branding which isn't something that most business owners want to deal with.
The lowest priced subscription plan is $5 which offer limited storage and bandwidth.
Heavy hitters can opt for a VIP account which offers unlimited bandwidth and 20 GB of storage.
This e-commerce service provider gives you the ability to connect your own domain.
That makes it easier for your customers to find you and helps your site get recognized in the search engines.
Being able to brand and market your business is ideal especially if you're a smaller operation with few employees.
Wix provides you with Google Analytics and premium support, too.
Whenever a question arises, you can contact customer service or consult the support page for assistance.
Having access to all the information that you need to run your business smoothly helps eliminate potential problems that stall the growth of your company.
You'll be able to identify areas of improvement and challenges before they become exponentially bad.
Wix's app market gives you access to additional third-party applications that help you build and run your business.
Finding new ways to engage your customers is easy when you have blog comments, social media comments, and chat enabled.
The app market is part of the reason why many people prefer Wix to other e-commerce solution providers.
---
---

No transaction fees help make Volusion one of Shopify's biggest competitors.
Members of the site are awarded a two-week free trial to see if the service they've selected is right for their needs.
With pricing options that start at $15, many people can see why this e-commerce provider attracts attention.
Round-the-clock customer support is yet another notable feature that helps businesses of all sizes succeed.
Like other e-commerce sites similar to Shopify, Volusion has custom designed templates that make personalizing a virtual storefront quick and easy.
Secure website hosting and shopping carts give you and your customers peace of mind against cyber thieves.
That means that they can shop with ease and you don't have to worry about your private information falling into the wrong hands.
Unique features offered by this e-commerce provider include a custom dashboard that is easy to navigate.
From there, you can select the template of your choice, add your logo, add your products, and start selling.
Within minutes, you can have your e-commerce website up and running so you can profit from it right away.
You also have access to reports, marketing, and tools that help you keep track of your customers and inventory.
Volusion allows you to set up a Facebook Store as well as sell on Amazon and eBay.
The more exposure you have to potential customers, the better because people begin to see your company as a household brand.
You can try out Volusions free trial here.
---
Bigcommerce – I Consider It The #2 Store Builder
---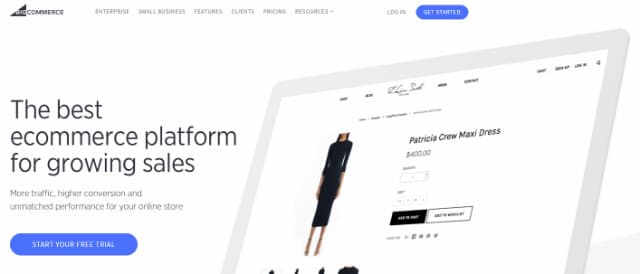 With 99.99% uptime, Bigcommerce stands out as one of the most popular e-commerce website providers around.
Rather than deal with maintenance issues, you're accounting for sales, answering customer questions, and providing them with new products to choose from.
The e-commerce service costs less than many of its competitors and doesn't require you to pay hosting or maintenance fees.
Updates also come at no cost to you, making Bigcommerce a worthy competitor of Shopify when it comes to price and services available.
There are over 100+ customizable templates to choose from.
Your branding efforts won't be wasted, either.
You'll have a clean, maneuverable website that grabs people's attention and gets them interested in the products and services that you're selling.
You can also move your existing storefront to Bigcommerce and get the advice of your choice of 2,000 designers willing to assist you to with your next big adventure.
A homepage carousel, real-time shipping charges, and dozens of integrated payment solutions make managing and buying through a Bigcommerce site easily.
Mobile users have access to your storefront 24/7 and you get the assurance that you're not missing out on sales while you sleep.
Custom domain names and secure shopping carts are other features that make running a business seem like child's play.
Bigcommerce also offers a free trial to its users and membership starts as low as $29.95 per month.
Each level of membership offers additional features.
All paid accounts include no transaction fees, unlimited staff accounts, unlimited products, file storage, and bandwidth, too.
A branded online store, integration with Facebook and Pinterest and a responsive website is available with the Standard, Plus, Pro, and Enterprise level accounts on Bigcommerce.
Try out Bigcommerce for free.
---
---

Like other Shopify competitors, Squarespace offers its users a free trial.
This allows them to become familiar with e-commerce service provider before making a financial commitment.
In doing so, users are able to 'test drive' features to see how well they work for their business.
There's no credit card required and therefore no obligation whatsoever.
Squarespace offers a long list of features to its paid users.
Online stores start as low as $29 a month.
Custom templates and mobile accessibility improve the overall customer experience.
People can shop whenever it's convenient for them and do it from a computer, laptop, smartphone or tablet anywhere they're at.
Other things that stand out about Squarespace are the e-commerce website provider's community of developers and specialists, its workshops, and its 24/7 customer service.
There is also a help center that is readily available in the event that a customer continues to have questions after receiving support.
The e-commerce solution provider charges a 2% sales transaction fee but does include a free domain name with an annual purchase.
It offers accurate analytics, too, that helps your business grow quickly.
If you're a larger business that sells a lot each month, you may want to opt for a service provider who offers unlimited transactions with no transaction fees.
Head over and try out Squarespace
---
---

Weebly's drag and drop website editor makes it so that anyone can create a custom e-commerce website with ease.
Like Wix, it's moderately priced but rich with features that help you grow your business.
The themes are rich and responsive which means they can be accessed anywhere including from computers and mobile devices.
Your online store offers a number of features that enhance your experience and streamline the process of selling online.
For example, you have access to a fully integrated shopping cart which includes security measures that keep your customers' personal information private and safe.
You're able to track inventory and help your customers to narrow a search based on the information they provide.
Weebly allows you to sell both physical goods and digital products.
You're also able to provide services both in person and through the internet.
It doesn't matter if you're a house-cleaner or a freelance writer, you're taken care of because you'll be able to advertise your products and services to their fullest potential.
This e-commerce service provider has both a community and support center, making it possible to ask questions and seek solutions to problems.
Accounts range from free to $25 a month and offer a wide range of features for paid subscribers.
Free accounts allow unlimited pages and provide free hosting.
You can try Weebly right here
---
---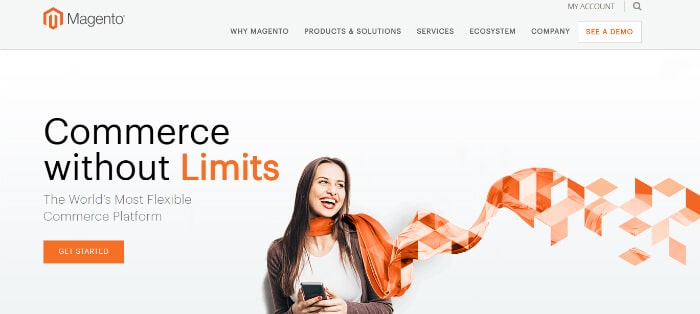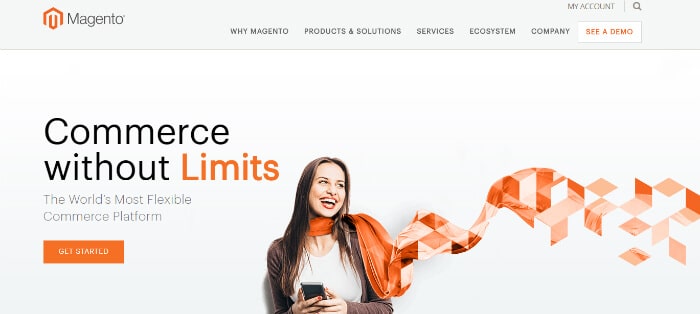 With Magento, you must request a demo to see what type of services are being offered by the e-commerce solution provider.
There isn't much in the way of details on the company's website.
If you want to learn about pricing and features, you must provide your personal information (name, email address, company name, and phone number) to a salesperson who will then contact you about your request.
There is no way of knowing how Magento compares to Shopify by relying on the information listed on the website alone.
That's where further research comes in. You will not find a FAQ page or About Us listed at Magento.com, only the demo request.
---
---
Woocommerce offers themes, plugins, and features that enhance your company's experience selling items online.
In addition to being among the best Shopify competitors, the e-commerce providing site offers assistance through its Documentation and Help Desk.
It doesn't cost anything to get started and there is a 30-day money back guarantee for your peace of mind.
It's built for WordPress, open source so you can continue to benefit from a community of contributors, scalable, and mobile-friendly.
You're able to sell anything you want. That means if you want to sell digital and physical products, you can.
You can also sell services in person and online make it a valuable platform for your business.
There are over 300 free and paid extensions to choose from, making it easy to customize your storefront the way that you see fit.
Options like Amazon Payments and PayPal give you and your customer's choices on how you receive and they send payments through your site.
There are no limits to how many products or services that you sell.
That means more opportunities to profit from your e-commerce venture. With updates occurring all the time, it's hard not to see a future for this service provider.
or read my article Shopify Vs Woocommerce
---
---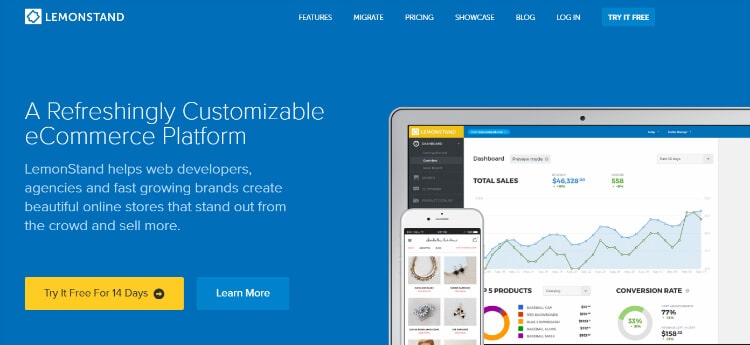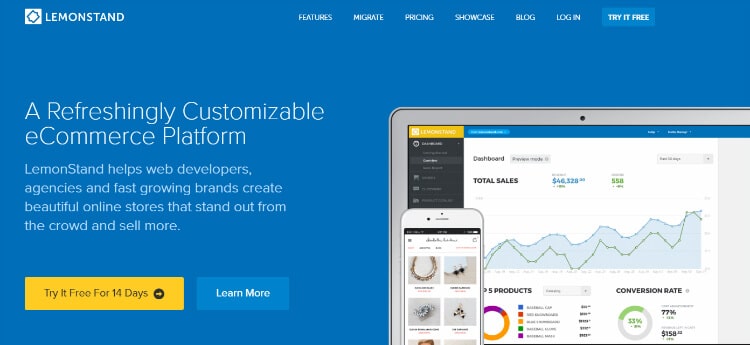 LemonStand gives you a unique brand experience through its design controls. It gives you the opportunity to optimize conversion.
It has free open source themes that you can adapt to fit your e-commerce store's design. It also has a theming engine using Twig language.
There are a partner program and revenue sharing opportunities for freelancers and agencies.
Pricing is significantly higher for the service with the lowest price membership costing $99 a month and the highest costing $399 a month.
Transaction fees don't exist with LemonStand. Sales and conversion analytics help you know what you're doing right and what needs improvement when it comes to your business.
Customizable shipping rate tables make it possible for you to see what it will cost you to have items delivered to different areas of the globe.
Get user and developer support quickly with this e-commerce service provider.
There are site wide SSL and instant deployment which comes with automatic updates. Getting the help that you need is possible with LemonStand's range of support services.
---
Real Quick, Is This Your Overall Goal?
---
I think it's important to ask yourself this real quick.
Do you want to compare Shopify to make sure it's the right fit?
Did you just not like it?
Just don't have a clue what you want?
Here are some resources to maybe help you move forward with your decision:
5 Best eCommerce Website Builders
---
Conclusion On Shopify Alternatives
---
As you can see, there are quite a few Shopify Alternatives out there on the market that you can test out.
These are just a few that I consider some top competitors.
Either way, try them out to compare them up against Shopify to see if one is a better fit.  Or, you can go and start using Shopify with their free trial.
Regardless, you should have your eCommerce website up very soon.
Just to recap:
The 8 Shopify Alternatives For 2017 Are:
Volusion
Bigcommerce
Squarespace
Wix
Weebly
Magento
WooCommerce
Lemon Stand
Just a heads up:  I haven't had a chance to look over Magento, Lemonstand, and Woocommerce fully.  I added them because they do sit up there as Shopify alternatives when doing my research.
Have you had the chance to use any of these alternatives to Shopify?
If so:
Which one, and what was your thoughts about it?
Summary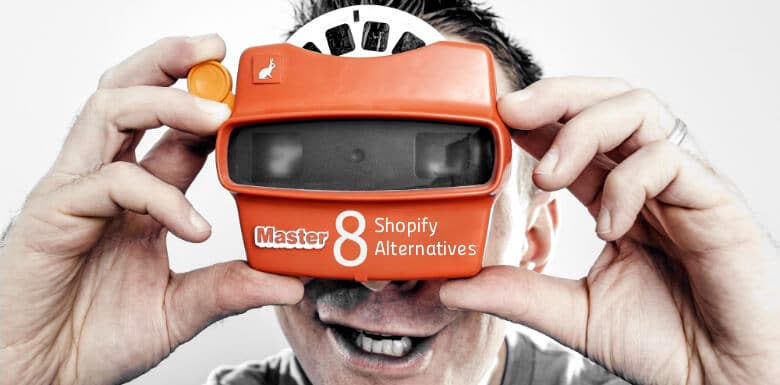 Article Name
8 Shopify Alternatives: A Simple (Shopify Competitors List)
Description
Looking For Shopify Alternatives To Compare Shopify Too? Or Maybe Because Shopify Wasn't The Best Fit For You. Let's Look At 8 Competitors To Help You.
Author