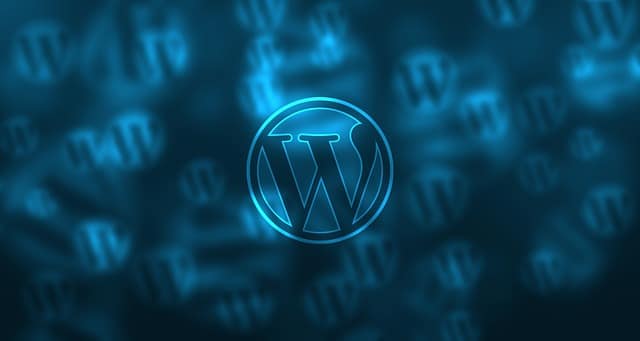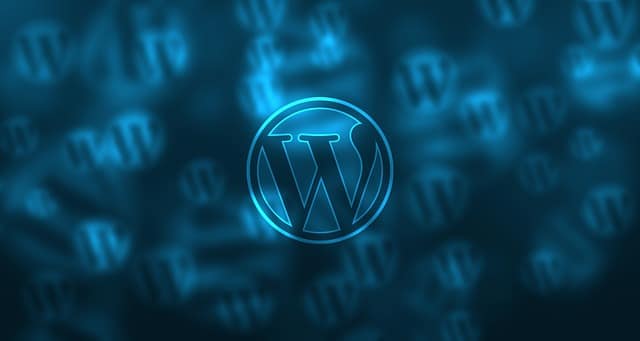 I'm gonna go out on a ledge here and say you are considering using wordpress to build your website, or typing in terms like
Best WordPress Hosting For Beginners
Best Hosting Providers To Build A WordPress Website
Best WordPress hosting
But:
It might be your first time getting ready to use it, or first time you're ready to get serious.
Hey, that's fair, and we have all been there.
The great thing is though, it's not that bad.
The goal is to find a nice hosting provider that can easily help you set up your WordPress website
And:
Help you out from a hosting stand point with it.
The reason I chose these 5 are because I have either used them, saw awesome reviews, or test drove them.
In general, every hosting provider wants to make it easy for you to set up WordPress website.
Afterall,
There are over 76 Millions blogs using it.
But, I think these 5 fit what you are going to be looking for, and they are easy to get going.
Or, have great customer service to answer any questions you have.
On top of that: If you do decide on one of these I'm going to show you a step by step video to set up your wordpress website with each wordpress hosting option.
Let's dive in and check them out.
---
GreenGeeks
---

Pricing – A Scalable Pricing Model As Your Website Grows
WordPress hosting with GreenGeeks usually costs $9.95 a month. Right now, it's on sale for $3.96 per month. That's a significant savings and one that likely has to do with the holidays.
GreenGeeks offers a 30 Day Money Back Guarantee on its services. This gives you time to see if the service meets your needs and expectations. If it doesn't, you're not out the money.
The service accepts Visa, MasterCard, Discover, and American Express as forms of payment. It also allows PayPal users to pay through their accounts.
The sign up process offers two options for users, one for people needing to register a domain, and one for people wanting to use an existing domain.
Top Features
GreenGeeks Managed WordPress Hosting includes a number of features. It is said to be for both a "WordPress blogger" and a "veteran WordPress developer" because the service is "fully loaded".
Some of the most notable features offered with paid GreenGeeks services include unlimited web space and data transfer and 99.9% service uptime.
You don't have to worry about the service being down long and disrupting the flow of traffic coming to your website. Even if you do experience a problem, there is 24/7 customer support 365 days a year.
Other things worth mentioned about GreenGeeks WordPress hosting is that it includes:
WordPress Migration
WordPress Optimized Servers
Enhanced Security Measures
Easy, 1-Click WordPress Install
Free Domain Name Transfers and Registrations
Fast SSD RAID-10 Storage
GreenGeeks WordPress hosting includes a number of safety features which many users find ideal. First, it offers automatic updates. Next, it scans and block security issues in real-time.
The service also keeps your website separate from other customers on the server to maintain your confidentiality.
GreenGeeks also has built-in Distributed Denial of Service (DDoS) protection that operates at an enterprise level.
If this type of attack occurs due to a Trojan or other virus, you'll be protected.
Start Building Your Site With Green Geeks
Ease of Setting Up WordPress
Setting up GreenGeeks on WordPress takes very little time.
The service provides instructions via video and text.
If you want to do it manually, here are the steps you'll take:
Download WordPress. Go to the WordPress download page. Download and save the zip file. Make sure you know which folder you placed the file in so you can easily retrieve it when you need it.
Upload WordPress files to your GreenGeeks hosting account. Use an FTP client or cPanel File Manager to upload the files. You can use either option and get the same result. The only difference is that cPanel allows you to upload and extract the contents of the file immediately. It makes this step faster.
Create a database for your blog. Once you've accesses MySQL Databases in cPanel, you'll want to create a database and then assign a user. Keep track of the database name, username, and password you create for yourself.
Make sure your WordPress blog is set up properly. Visit http://wwww.yourdomain.com/wp-admin/install.php. This lets you set up your blog. If it is in a subdirectory, you'll need to go to http://www.yourdomain.com/subdirectory/wp-admin/install.php. It will ask you to insert your database name, username, and password. If localhost doesn't work for "Database Host," you'll need to ask you web host for this information. Leave "Table Prefix" alone, and hit submit. You'll need to enter your username and password before hitting "Install WordPress".
Although it seems like there is a lot of steps to go through, there isn't.
It's simply downloading WordPress, uploading the files to your hosting account, giving those files a place to reside, and installing WordPress to make sure that everything checks out ok.
Check Out This Video To Show You The WordPress Set Up:
Keep In Mind, the account is already set up.
So sign up, then follow it 🙂
If you struggle though, their customer support via chat is hands down awesome.
---
InMotion Hosting
---
Pricing
There are three different pricing options available with InMotion. They are Launch, Power or Pro. You can choose the right option for you based on your needs and preferences.
Launch is normally $7.99 a month. It is on sale for $5.99 a month. It includes a free domain, two websites, unlimited disk space, unlimited bandwidth, and unlimited email.
Power is $9.99 a month and on sale for $7.99 a month. It includes a free domain, six websites, unlimited disk space, unlimited bandwidth, and unlimited email. It also offers 2x the performance.
Pro is $15.99 a month. It is currently on sale for 12% off, retailing $13.99 a month. It includes a fee domain, unlimited websites, unlimited disk space, unlimited bandwidth, and unlimited email. It also offers 4x the performance and Pro Level Support.
Top Features
InMotion hosting offers exciting features. Users of the service have the following to look forward to:
WordPress comes preinstalled and ready. You'll be up and running in a matter of minutes.
Free domain. Don't worry about purchasing a new one or registering an existing one because you get to start with a brand new domain.
Unlimited hosting. That means that you won't pay more even if you used more bandwidth.
Use any plug-ins that you like. It's your website and it should be precisely the way you want it.
Free themes. Choose one that helps communicate your message to the world.
Upgrade easily and safely. Install updates with ease and without fear that they will overwrite or mess up the good things you have happening with your website.
Fully supported. You get the help that you need with designing and hosting your website.
Other features that really stand out include automatic daily backups, caching plugin support, SSH, GIT, FTP, and PhpMyAdmin Access, and no downtime website transfer for free.
If you plan on moving an existing website to InMotion, you can do so without anyone ever knowing that you have. No downtime means more visitors and ultimately more sales and sign-ups.
Ease of Setting Up WordPress Website
With InMotion, WordPress comes preinstalled and ready. You can have your website up in a matter of minutes.
This is ideal if you possess little knowledge about FTPs.
If you have an existing website that you want to move over to the WordPress hosting service, you can. You won't experience downtime which is ideal.
When your website isn't online, people can't visit it and you can't profit from it.
Setting Up Your WordPress Website On InMotion
Why your doing this and have question, just chat InMotion and they will walk you through it.
---
Bluehost – This Is The One I Use
---
Pricing
Like its competitors, Bluehost offers affordable web hosting options. They normally start at $7.99 per month but are on sale for $2.75 per month.
New users are given a special introductory offer as well as a 30-day money-back guarantee so they can try things out and see if they like them.
Optimized hosting for WordPress starts at $19.99 per month with WP Standard. Then there is WP Enhanced costing $29.99 per month. WP Premium is $39.99 per month and WP Ultimate is $49.99 month.
Prices are based on paying for a year of service in advance. There is significant savings in doing this. WP Ultimate is normally $129.99 a month, offering users $80 in discounts by paying for the service annually.
Top Features
According to Bluehost, it is the "#1 recommended web hosting by WordPress.org." The service features 1-click WordPress installation, 24/7 support as well as a help center packed full of guides, video tutorials, and other resources, a money-back guarantee, and over $150 of offers from Google.
Each membership plan offers its own list of features. For example, WP Standard accommodates 100 million visits per month, 30GB or storage and backup, and 2GB of RAM. WP Ultimate, on the other hand, offers unlimited visits, 240GB of storage and backup and 8GB of RAM.
Every plan comes with enhanced cPanel, too. WP Standard comes with SiteLock CDN while the other three pricing plans come with SiteLock CDN/WAF Pro. WP Premium comes with Positive SSL and WP Ultimate comes with Positive Wildcard SSL.

Ease of Setting Up WordPress
Setting up WordPress with Bluehost is instantaneous. With just one click, all of your installations are in place.
You can build your website right away making it a real convenience to users.
Instead of rolling out your site in phases, you'll have it done at once.
This allows you to make the most of the services offered by Bluehost.
Scalability is one thing that it accommodates so if your website starts out small and grows is size, the service can handle it.
A 10 Video WordPress Walk Thru Guide
---
SiteGround
---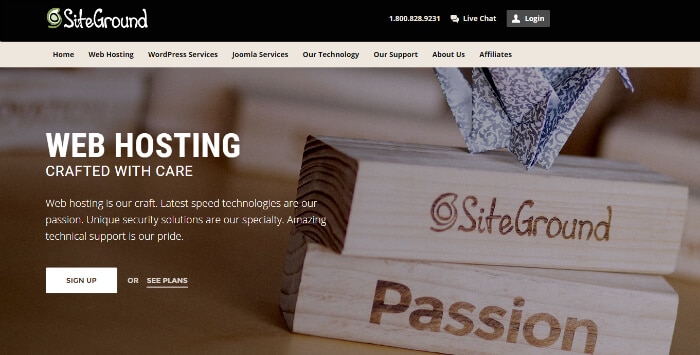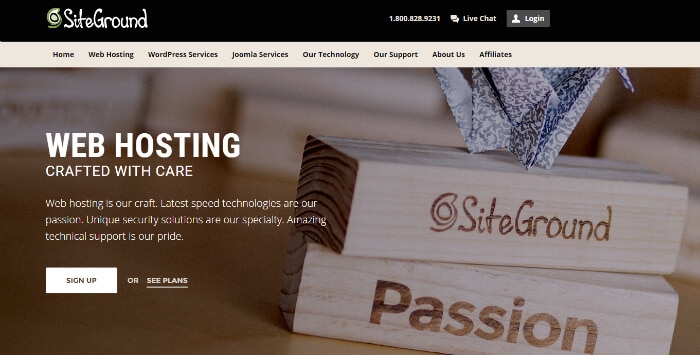 Pricing
SiteGround offers three different pricing options. They are StartUp, GrowBig, and GoGeek. Startup is regularly priced at $9.95 per month but is discounted to $3.95 per month currently.
GrowBig is regularly priced at $14.95 per month but is discounted to $7.95 per month now. GoGeek is regularly priced at $2995 per month but is discounted to $14.95/month.

Top Features
Each pricing plan offers something different. For example, StartUp accommodates one website where GoGeek, the pricier of the two, accommodates multiple websites. StartUp offers 10GB of web space where GoGeek offers 30GB of web space.
StartUp allows for 10,000 visits monthly and GoGeek allows for 100,000 visits monthly.
Each plan offers Essential WordPress Features such as a free domain, free WP transfer, free WP install, and WP auto-loader.
Premium WordPress Features include WordPress SuperCacher, 30 backup copies, priority technical support, and one year free Wildcard SSL.
Ease of Setting Up WordPress
There are four steps involved with setting up WordPress manually.
They are:
Download the package for WordPress installation. Go to the official WordPress download page. Click on the Download button, and choose a location to save the file. Make sure that you remember the folder you put it in so you can access it easily.
Upload the necessary WordPress files to the server. Upload the files using FTP. There are a number of options available that lets you do this. Filezilla and cPanel are among the most reliable.
Create a MySQL database for WordPress. Assign a user and assign full permissions. Take note of the username and password for future reference.
Walk through the steps of the installation process. If WordPress is uploaded in your public_html directory, go to http://yourdomain.com. If you don't have a file named wp-config.php, create one. You do this by clicking on the Create a Configuration File button. It will ask you to prepare the necessary information and give you the option to proceed with the process by clicking on the "Let's go!" button. The next screen will ask you for the MySQL database information. Click "Submit" to finalize everything.
If you'd rather get SiteGround's free WordPress Installation, you can. There is a Setup Wizard that you use.
You auto-install WordPress through Softaculous. You also have free manual installation by SiteGround's support team as an option.
Here Is A Step By Step Video To Create Your WordPress Website With Site Ground
---
DreamHost
---
Pricing
DreamHost offers two options for pricing. Shared Hosting starts at $7.96 per month and includes one-click WordPress install. It supports multiple WordPress websites as well as domains. It also offers a 97 Day Money Back Guarantee.
DreamPress is fully managed. You create content and DreamHost takes care of the rest. It is pre-configured making it easy to get started right away. It's scalable, too, making it capable of handling additional traffic without bandwidth caps.
Top Features
Some of the top features of DreamHost include:
Multiple email accounts. Have as many email accounts as you need. Access the atmail web client whenever you want to read and create emails.
Ability to use whatever theme or plugin you like. There are no restrictions with DreamPress. Create the identity that best serves you.
Automatic updates. This features keeps your website safe and secure. It takes care of any problems that you might encounter without assistance from you.
Set up for ecommerce. This option comes with SEO with SSL. It has a pre-installed Let's Encrypt TLS/SSL certificate. It also gives you a private IP address.
No visitor limits or caps on bandwidth. You don't have to worry about website crashes because you've had an increase in traffic. Your website is good to go no matter how big of following it gets.
WordPress firewall blocks. Keep your website protected against attacks. Security is a high priority for DreamPress as well as you.
Similar to its competitors, DreamHost has security protocols in place.
It gives you the option of setting up as many email accounts as you need to function optimally.
It also uses your choice of theme and plugins so the website truly is yours.

Ease of Setting Up WordPress
Installing DreamHost takes little time. All you have to do is go to the One-click Installs page under Panel and Goodies.
Click the icon of the app you want to install. In this case, it's WordPress.
Choose your desired domain by clicking on "Install to" on the dropdown menu.
You'll then see button that says, "Install it for me now!" Once the installation is complete, you'll receive a notice stating that it was successful.
Watch This Video To Help You Set Up Your WordPress Site With Dream Host
Conclusion On The 5 Best WordPress Hosting For Beginners
Just to recap on the 5 best WordPress hosting for beginner options
Green Geeks
InMotion
Bluehost
Site Ground
Dream Host
All 5 of these are great hosting providers for your soon to be WordPress website.
They offer easy set up and a price that you will feel comfortable with if just starting out.
On top of that the customer service is great, because it helps you out and takes the guessing game and not knowing out of it too.
Enjoy building your very own WordPress website.
Also, just to add. Here are what my websites run on that I own.
Have you tried any of these out yet?
If so, which one?
Summary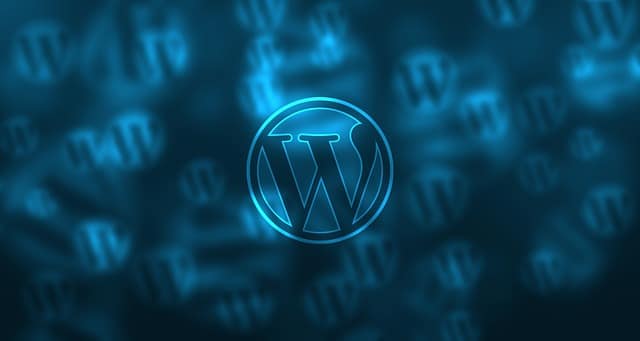 Article Name
The 5 Best WordPress Hosting For Beginners Options To Use Today
Description
The Best WordPress Hosting For Beginners Is Something I Put Together So You Can Create Your WordPress Website Today Without The Headache Or Worry.
Author