So:
Are you a small business that knows it's been long enough without a website?
And you're ready to finally get started to building one.
Or shoot:
You might even be the business owner searching for terms on the search engines like:
Best website builder software
Best free website builder for small business
Small business website builder
I really hope that is you.
Because there are still around 50% of small businesses without one.
And that is not the type of company you want to be a part of.
Well,
Now that I think of it, If it's a competitor of yours, maybe you don't mind if they don't have a website 🙂
Let me give you a few reasons why your small business needs a website
Credibility
Easily-Discovered
Market Expansion
Branding
Reviews
Increase Customer Reach
Everyone Is Online 🙂
It's a no-brainer really:
Also:
Just A Few Types Of Small Business That Will Love These Website Builders
Dentists
Plumbers
Electricians
Lawyers
Home Repair
Fitness Clubs
Doctors
Finance Companies
Realtor
Florist
To name a few.
Let's go ahead and check out the 3 best small business website builders so that you can get close to choosing one.
---
1. Wix – A Great Small Business Website Builder
---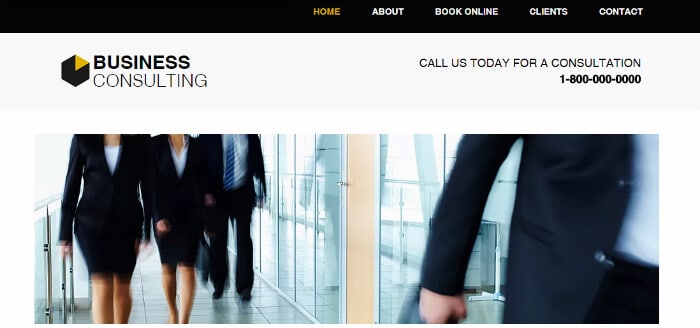 I consider Wix an awesome option for anyone with a small business looking to build their own website.
It's easy to use interface allows any small business to have a website up and running that looks amazing and shows everything about them.
Pricing
Free – Limited Features, But Not What You Want.
Connect Domain – $5 Monthly
Combo – $10 Monthly
Unlimited – Most Popular – $14 Monthly
eCommerce – $17 Monthly  
VIP – $25 Monthly
Top Features I Like For Small Businesses
Easily build your website with easy to use drag and drop elements. This makes it simple for anyone to get started without hiring a coder every time you need updates.
Add contact forms so your customers, and soon to be customers, can easily get a hold of you on your website. This will be huge because you need to make it easy to contact you.
Easily add your NAP (Name, Address, Phone Number) info on all your pages which is something you want there for sure.
Easily add the pages that matter to your website. Contact, about, services pages can be huge. This becomes simple with the awesome business website templates Wix offers.
Awesome apps to add additional items.
A Con For Me
Once you get the hang of everything this might not matter. I just need to see Wix step up their customer service game. I personally want to see a chat feature. I really don't think you will care that much though once you get rolling
So, What Can You Do To Get Started? (Free To Start Too)
I figured it would be great to utilize a video in this scenario.
This way you get a ton done and can follow along.
You can click here to follow along with this video.
---
2. Squarespace – Easily Build A Website For Your Small Business
---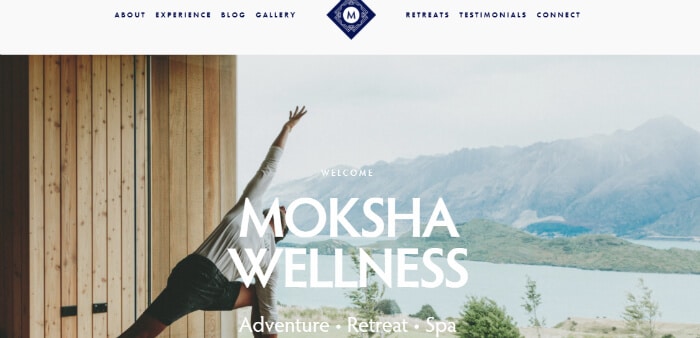 Squarespace is an amazing website builder that covers quite a few bases when it comes to making it easy to build a website, and as well, a solid website for your business.
They know what needs to be offered to their customers, and you can tell its appreciated too.
Let's check out what they have going on to offer your small business.
Pricing:
$8/Monthly For Personal
$18/Monthly For Personal
Offers eCommerce Pricing Too On Website
Features I Really Like
Amazing templates to really make your website POP
An easy drag and drop builder to make it super easy to build and edit your website.
Add your own custom domain name for your business.
CDN Included For Images Which Reduces Load Time
SEO Features
Integrate Google maps right on your website.  This way your customers and potential customers can see exactly where you are at.
A blogging feature in case you decide to add a blog on your website
So, What Can You Do To Try Out Squarespace?
Hey, thanks for asking 🙂
This video below should be a good one to follow along with if you want to try them out.
That way, it can completely walk you through it.
---
3. Weebly – A Website Builder Great For A Small Business
---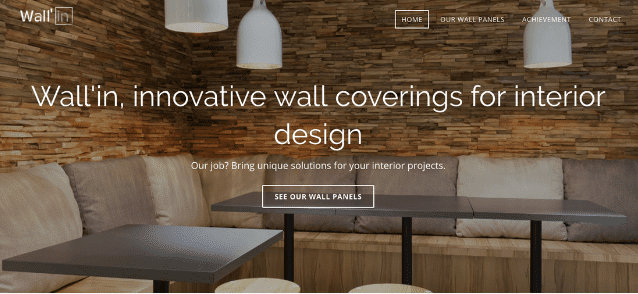 Weebly is one of those website builders you might not know as much about.
But:
You totally want to because they are one awesome website builder. Plus, when you go to their website it's just fun (You will see what I mean)
Weebly offers some great features for a small business hunting down their website builder option. Let's go ahead and check out their features.
Pricing:
Free
Starter – $8/Monthly
Pro – $12/Monthly
Business – $25/Monthly
Performance – $38/Monthly
Features I Love For A Small Business
SEO and marketing features to easily get seen and promote.
Easy drag and drop builder to design the website your way.
Custom HTML/CSS/Javascript which gives you the ability to fully customize everything.
Has a built-in blogging platform if you decide to start blogging
Great templates for a simple look
So, What Do You Do If You Want To Get Started With Weebly?
I went ahead and found a nice video that will walk you through the process to make it easy for you.
Just keep in mind, in this video, it's going to start in your dashboard.
So, you will just have to sign up and select your template.
You can click here if you want to follow along.
---
Conclusion On The 3 Best Small Business Website Builders
---
Just to recap
The 3 Best Small Business Website Builders Are
These 3 website builders make life so easy for the company with no website and know it's time to get started.
Really,
I would call it a mandatory need because of the search volume going on now.
And, in the back of your head, you probably do too.
Just remember while you're building it that Rome wasn't built overnight.
But:
You will be very surprised at how much you get done if you start today.
In fact, you're probably will have a very nice homepage already started that looks absolutely amazing.
Just to ask:
Have you had the chance to use any of these website builders yet?
Summary
Article Name
3 Best Small Business Website Builders (To Use In 2018)
Description
Looking To Finally Bring Your Small Business Online? Check Out The 3 Best Small Business Website Builders To Really Help You Get Started.
Author